Schlechter
Begin of page section: Contents:
"Zuhause in zwei Sprachen". Elazar Benyoetz zwischen Deutsch und Hebräisch
The three-month research stay at the Hebrew University in Jerusalem, funded by the DHF, took place in the course of my dissertation project at the University of Vienna, which bears the working title "Elazar Benyoëtz between German and Hebrew". The Elazar Benyoëtz Author's Library project was initiated by Dr. Jan Kühne at the Franz Rosenzweig Minerva Research Center (FRMRC). It involves a selection of approximately six hundred works from Benyoëtz' private library in Jerusalem and Tel Aviv, which will be incorporated into the research center's library. The special feature of the project lay in the joint selection of Jan Kühne and myself with Elazar Benyoëtz. Born Paul Koppel in 1937 in Wiener Neustadt, Austria, the author has lived in Israel since his family's escape in 1939. In regular meetings in both of the author's libraries, we discussed books that were particularly important to him, often dedication copies. The material was reviewed and roughly pre-sorted, until all of it will be cataloged. Between the pages, I could trace down much relevant data for my research, which I poured into drafting an article for the peer-reviewed journal Naharaim together with my colleague Jan Kühne and present some of my research at the end of the year workshop at the FRMRC.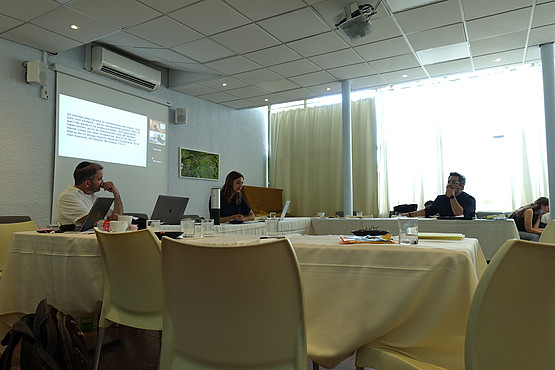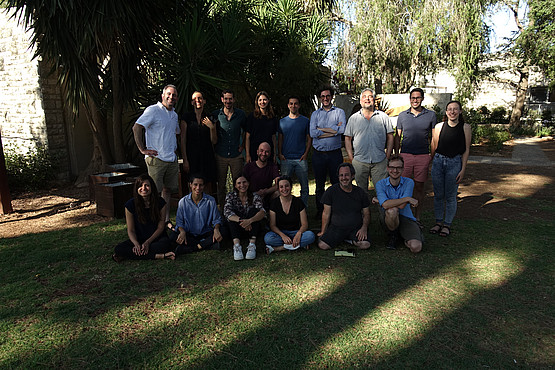 End of this page section.
Go to overview of page sections.